Christina Milian will take over Naya Rivera's role in the Step Up TV series, US cable network Starz has announced.
Rivera, who previously starred in Glee, drowned in a boating accident in California last summer.
Milian will now take over playing her character, Collette Jones, for Step Up's third season.
"I am so excited to join the Step Up family," Milian said. "I know I have massive shoes to fill. Naya was incredible."
She added: "I hope to honour Naya, her family, friends and fans with a great performance."
Rivera, best known for playing cheerleader Santana Lopez on Glee, went missing during a boat trip with her four-year-old son at Lake Piru.
Her body was found following a five-day search. Rivera's son, Josey, was unharmed.
The Ventura County Medical Examiner's Office said the cause of death was accidental drowning.
Who is Christina Milian?
Younger fans of the popular dance series could be forgiven for never having heard of Milian before.
But for anyone above a certain age, Milian is the pop star who soundtracked many a school disco in the early noughties.
She had several massive hits – including AM to PM, When You Look At Me, Say I and Dip It Low, all of which reached the UK top five.
At the time, the world of female R&B was crowded thanks to a surge in popularity of the genre.
Milian was regularly seen at the top end of the charts alongside singers like Ashanti, Tweet, Brandy, Blu Cantrell and Mya.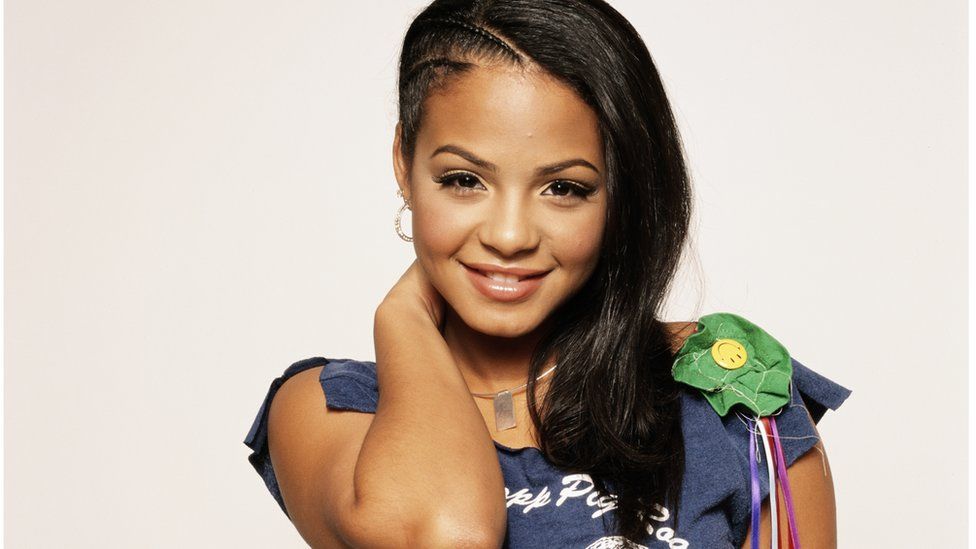 But towards the late noughties, the genre morphed to become more dance-friendly, with singers like Kelly Rowland working with super-producers like David Guetta to make huge club hits.
Meanwhile, in the UK, a more home-grown form of music featuring the sounds of grime and hip hop started to climb the charts, led by the likes of Tinchy Stryder, N-Dubz and Chipmunk.
As a result, the pop-R&B sound of the early noughties gradually fell out of fashion. Milian scored her last hit in 2006 but was dropped by her record label soon afterwards after disappointing album sales.
Over the following years, she signed with other record labels and released occasional singles and EPs, but an expected fourth solo album never came to fruition.
Instead, she focused on her acting and presenting career, appearing as a judge on the Fox series Superhuman and as a social media correspondent for The Voice.
Her acting credits included roles in films such as Bring It On: Fight to the Finish and Netflix's 2019 romantic comedy Falling Inn Love and the TV series CSI: Crime Scene Investigation.
Milian was no stranger to acting, having previously appeared in sitcoms like Charmed, Clueless and Sister, Sister.
In 2013, she took part in Dancing With The Stars, the US version of Strictly Come Dancing. Two years later, she appeared in her own reality TV series Christina Milian Turned Up.
Her TV and film her career helped her maintain a relatively high-profile career in the US, although British viewers may feel like they haven't seen her in a while.
What is Step Up?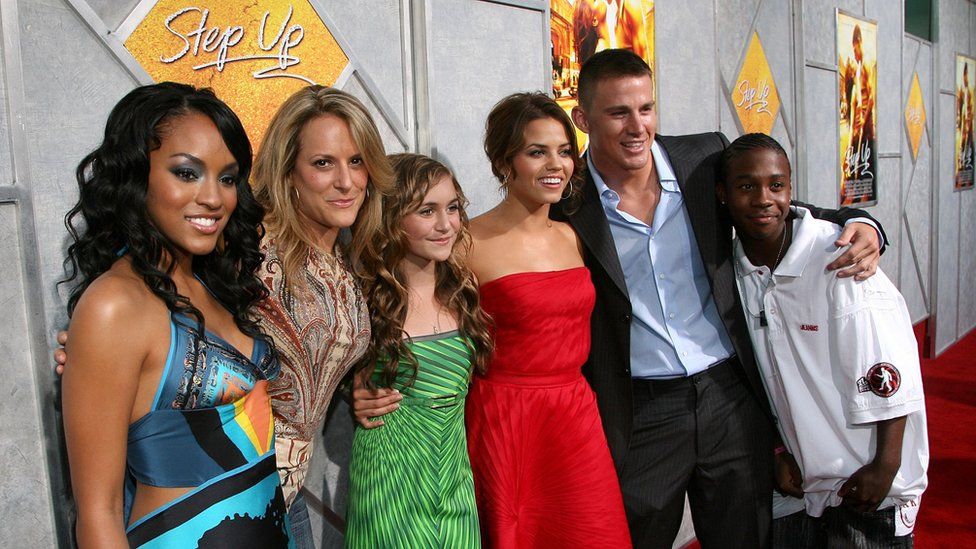 The original Step Up film was released in 2006 during a popular period for dancing-based movies such as Save The Last Dance and Honey.
Step Up was a box office success, earning more than $114m (£83m) despite being made on a budget of $12m (£8.8m).
Its success predictably prompted several sequels – Step Up 2: The Streets, Step Up 3D, Step Up Revolution and Step Up: All In, all of which were box office hits.
The franchise expanded, and a Step Up television series – Step Up: High Water – premiered on YouTube.
The show was a reimagining of the films and set at a performing arts school in Atlanta, Georgia.
After two seasons, the show was cancelled, despite regularly attracting more than 50 million views per episode.
However, last year it was announced that US cable network Starz would pick the show up for a third season, which would drop the High Water from its name and be known solely as Step Up.
Channing Tatum and Jenna Dewan, who co-starred in the original Step Up film in 2006, serve as executive producers on the TV show.