An attack at the US Capitol complex in Washington DC has left one police officer dead and another in hospital with injuries.
A car crashed into a security barrier before the driver lunged towards the officers with a knife, police said.
The officers opened fire and the suspect was shot dead.
The city's acting police chief has said the attack does not appear to be terrorism-related. An investigation has been opened.
"Whether the attack was at law enforcement, or whoever, we have a responsibility to get to the bottom of it and we'll do that," Robert Contee, the acting chief of Washington DC's Metropolitan Police Department, said at a news conference on Friday.
"It is with a very, very heavy heart that I announce one of our officers has succumbed to his injuries," Acting Capitol Police Chief Yogananda Pittman said at the conference.
In a later statement, Ms Pittman named the officer as William "Billy" Evans, who had been a member of the Capitol Police for 18 years.
"Please keep Officer Evans and his family in your thoughts and prayers," she said.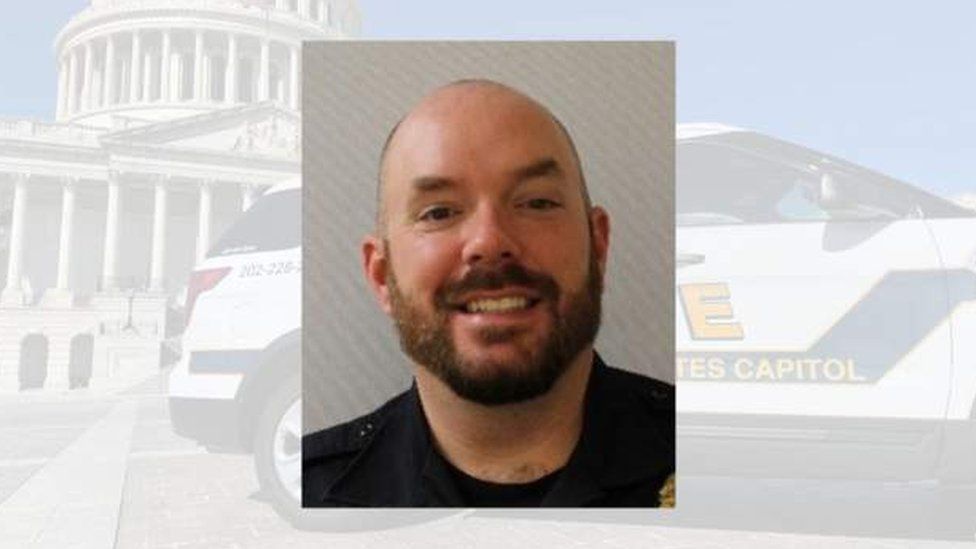 The exact circumstances of the officer's death are not yet clear.
Two law enforcement sources involved in the investigation told BBC partner CBS News that the suspect in the attack was 25-year-old Noah Greene from Indiana.
They added that no prior information about him had been found on any police databases, and that he did not appear to have any ties to the military.
There is an increased security presence around the Capitol building, where the US Congress sits, and a number of police cars surrounding the area.
The entry point on Constitution Avenue where the vehicle struck the barricade is frequently used by senators and staff.
But Congress is currently in recess, meaning the majority of politicians are not at the Capitol complex today.
BBC