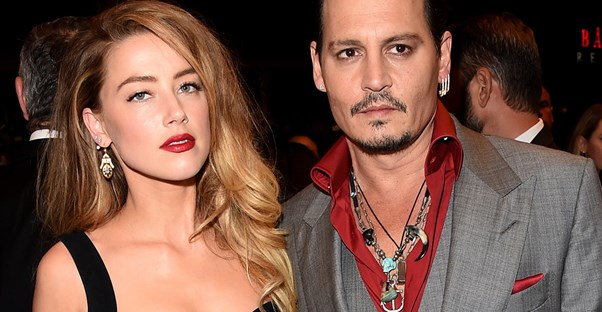 Some people will do anything to get ahead. One of those things is marrying someone that has a lot more money than they do just to get that sweet, sweet dough. Some husbands and wives stay married to their breadwinner while others choose to get a divorce. Through the divorce, they usually collect a huge settlement and alimony, which basically sets them up for life. Look at Anna Nicole Smith, for example! Or, actually, pretty much anyone who marries an old person that's on their last legs.
Today, we're going to go over some of the greediest gold diggers that have ever got hitched. Some of these people are downright sleazy! Granted, we can't say that all of them got into it for the money. These are 40 of the greediest people out there.
Melinda Gates / Bill Gates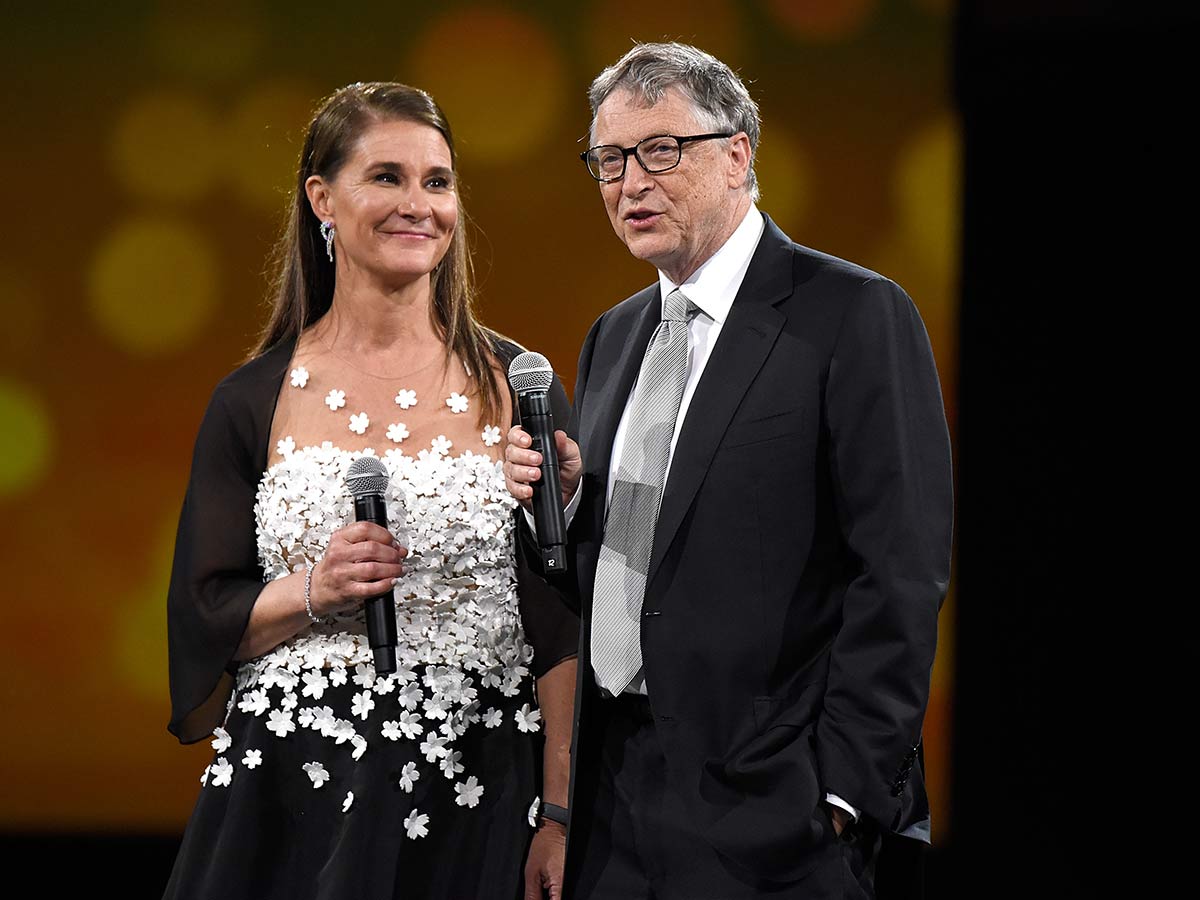 Bill and Melinda Gates are together part of a small group of elite billionaires to be able to say they've been the richest people in the world. Still one of the richest people in the world, they sadly announced their divorce from one another on March 3rd, 2021. The two have been separated for a while now since the rise of the coronavirus the two have dumped all of their efforts into solving global issues.
The two met at a business dinner in 1987 were they coincidentally ended up sitting right next to each other, then the rest was history! They married in 1994 and have raised three lovely children. Allegedly, Melinda Gates filed for divorce in King County, Washington asking to dissolve the marriage. At the time of filing, no financials were released publicly, but you know it's going to be expensive.
Yoko Ono / John Lennon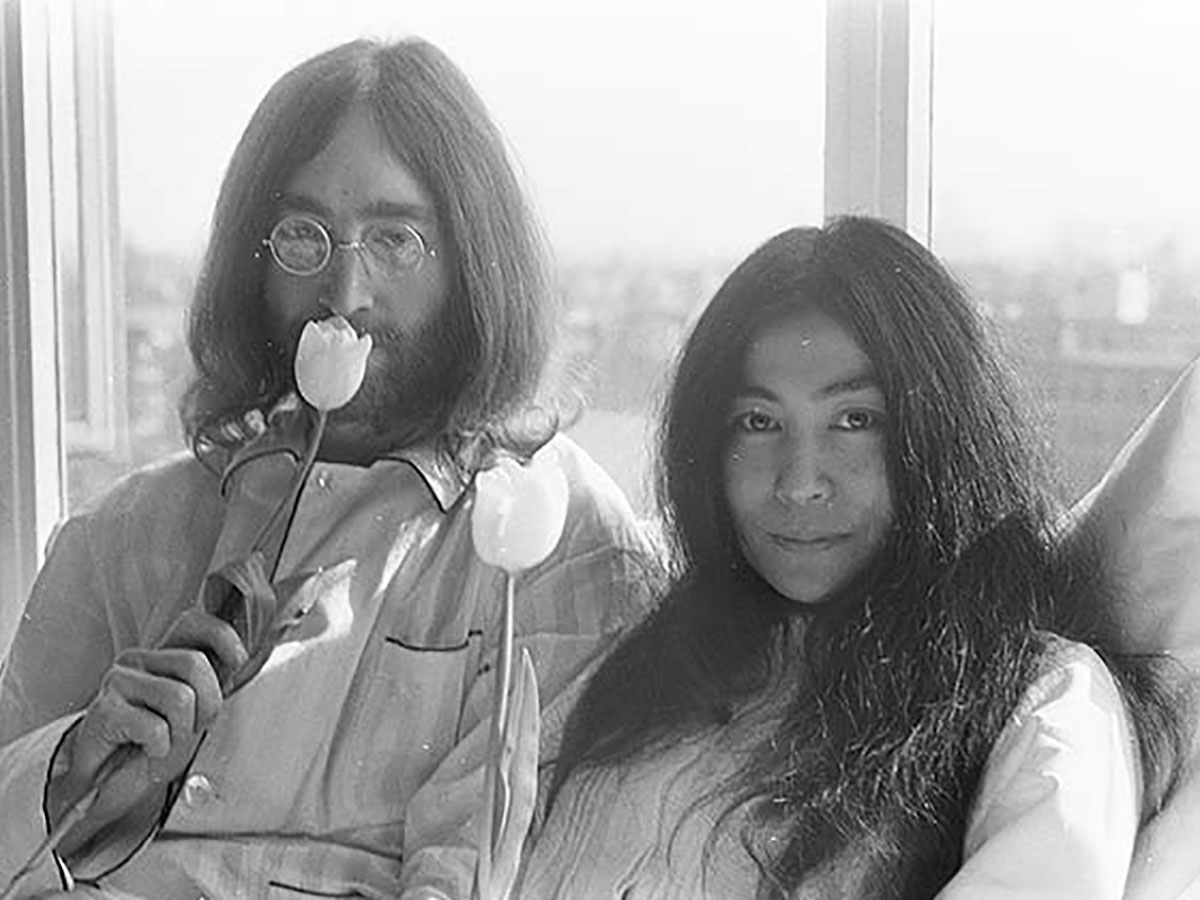 Long considered to be the cause of the Beatles disbanding, Yoko Ono has been despised by fans since she broke up Lennon's first marriage. Before Yoko came into his life, John Lennon was married to Cynthia Powell, and the two had a son: Julian. They had been together since 1957, until John Lennon met Yoko Ono in 1967. After a vacation in Greece, Powell found Ono and Lennon together in their home. After Lennon and Powell's split in 1968, Lennon married Yoko the next year.
Yoko Ono's influence started to slowly encroach into his work, which bothered his bandmates. They became politically active, which garnered them much attention in the press. Up until his death in 1980, Lennon and Yoko's relationship was always fraught, and she has long-since been labeled a gold digger. After Lennon was killed, she has continued to profit from his fame and wealth with her various art projects, music, collaborations, and much more. However, even today, Yoko Ono doesn't have much of a relationship with the surviving Beatles.
Oksana Grigorieva / Mel Gibson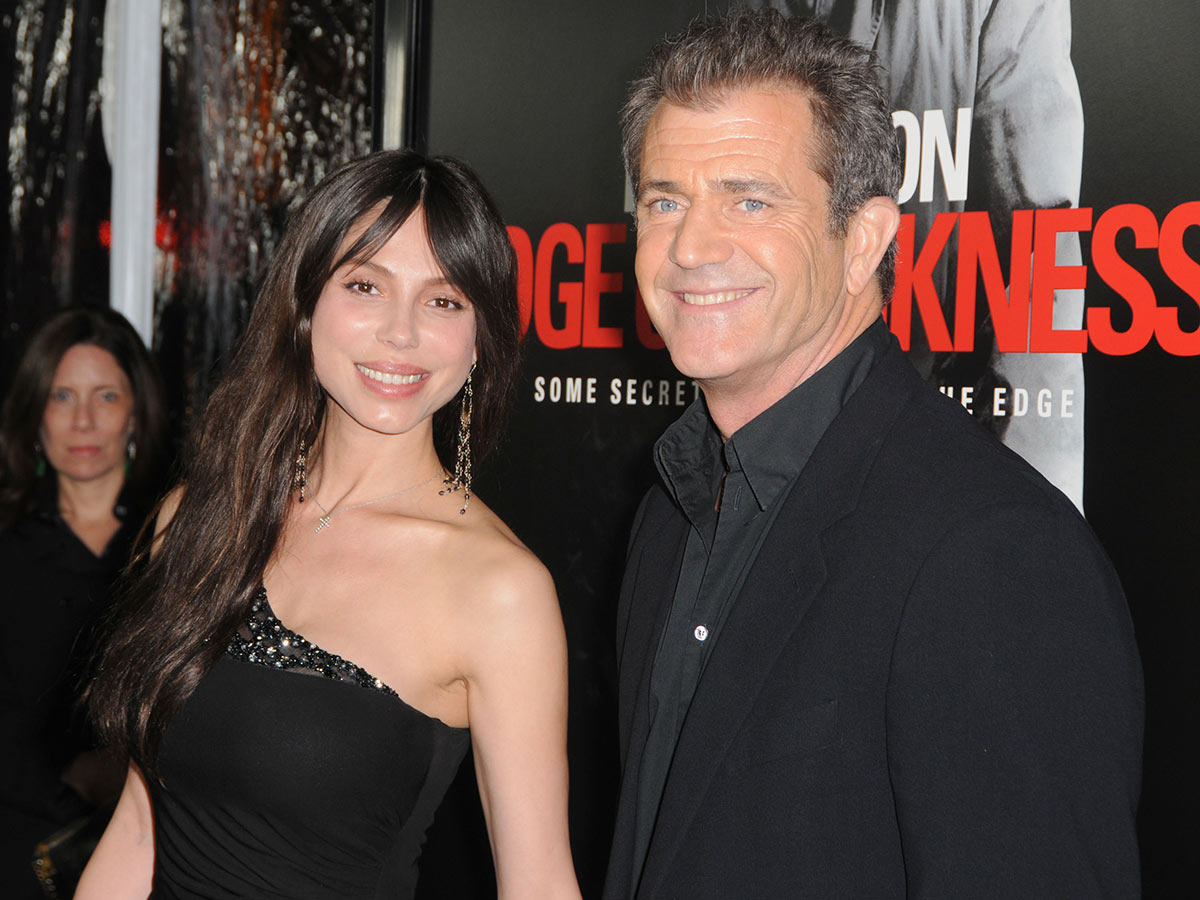 Oksana Grigorieva had allegedly told someone she was looking for a "sugar daddy" well before striking gold with Mel Gibson. In 1989, she married Russian lawyer Igor Baranov for a mere three months. Then in 1992, she married British artist Nicholas Rowland and had a relationship with Timothy Dalton in 1995, which ended in 2003. By 2007, she got together with Mel Gibson. She got pregnant the very same year they got married—2009.
However, Mel Gibson has certainly been no saint for a number of reasons—including his role as a husband. He was recorded by Grigorieva verbally abusing her, and she ended up walking away with $750,000 from a lawsuit. She also claimed that Mel Gibson assaulted her physically and sought a restraining order, but the claims were later dropped. After the lawsuit, she tried to sue her lawyers for getting her to into a bad agreement, but nothing came of that.
Elin Nordegren / Tiger Woods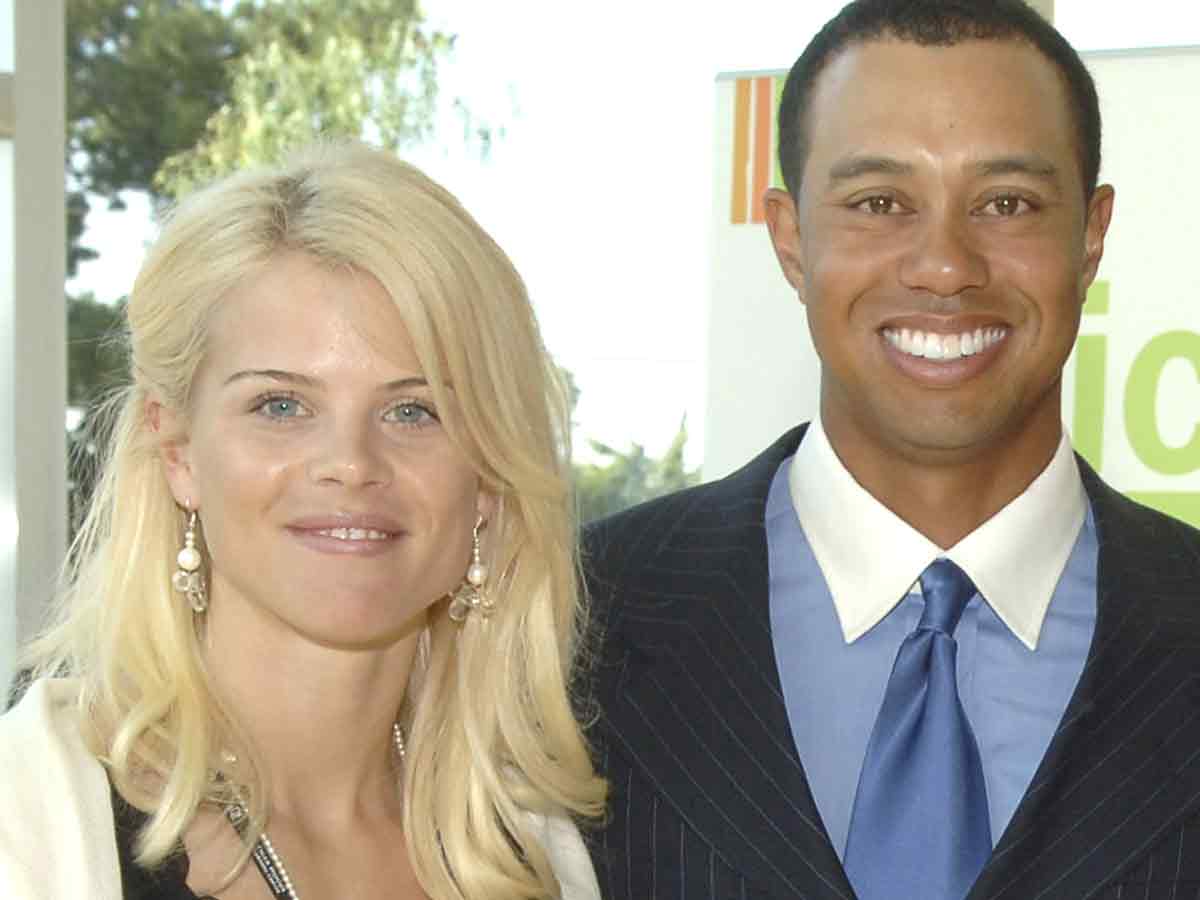 Nordegren was originally the nanny for Swedish golfer Jesper Parnevik's children when she moved to the United States. It was in the U.S. that she met pro-golfing legend Tiger Woods during the 2001 Open Championship. Nordegren soon became the nanny for his children before finding herself as his wife. The two were married for six years before Woods's cheating scandal came to light. Nordegren managed to make off with a cool $100 million since their divorce.
While it is certainly not Elin Nordegren's fault the relationship ended, it certainly ended up working out for her in the end. And she used her newfound status to secure more relationships with wealthy men. After her divorce, she began dating Chris Cline, a coal mogul and philanthropist. Then, later on, she got together with Miami Dolphins player Jordan Cameron with whom she had her third child in October 2019. Should things not work out, she should have decent child support payment to look forward to.
Gabriel Aubry / Halle Berry
Aubry was a relatively unknown model until he met and married the Oscar-winning actress Halle Berry. Canadian model Gabriel Aubry has modeled for many of the major fashion designers including Tommy Hilfiger Gianni Versace, Calvin Klein, DKNY, Valentino, Nautica, and many more. it was on the set of the Valentino photoshoot that Aubry and Berry met. They had a daughter together in 2008, but just two years later they decided to end the relationship.
Gabriel Aubry had been promptly named a gold digger during their divorce settlement. Aubry demanded a $50,000 lawyer fee on top of $20,000 a month in alimony. Aubry claimed that he needed the $20,000 to support the lavish lifestyle that their daughter had grown accustomed to. He wound up getting $16,000 in child support. Though, it's worth mentioning that he doesn't even have full custody of their daughter, so he's receiving that for just part of the time that he's with her. Additionally, Berry had to pay a retroactive payment of $115,000 and as much as $300,000 in attorney fees on his behalf.
Amy Irving / Steven Spielberg
Irving started dating Steven Spielberg back in 1976, around the same time she first began her acting career. The two dated for four years before Irving had a fling with Willie Nelson, with whom she was co-starring in the film Honeysuckle Rose. She was set to star as Marion Ravenwood in Raiders of the Lost Ark, but the breakup cost her the role for obvious reasons. Irving's acting career started to crumble not long after, so she crawled back to Spielberg. They got back together after being apart for a few years.
The two got married in 1985, and it ended four years later in '89. They'd had a makeshift prenup that had been written on the back of a napkin, and Irving got away with a $100 million settlement. The judge's honoring of the napkin prenup was the subject of much controversy. While she may have not gotten everything she hoped for, Irving bounced back, getting with Brazilian film director Bruno Barret in 1990. They married in 1996 and got divorced in 2005. Apparently, she has a thing for filmmakers—or at least she likes their money, because in 2007, she married documentary filmmaker Kenneth Bowser Jr.
David Furnish / Elton John
Everyone knows the man, the myth, the legend Elton John. But who the heck is David Furnish? When Elton met Furnish in 1993, Furnish was just a guy working in advertising, but the two hit it off after dinner with a mutual friend. Furnish has never had to work another day since.
Rumors and accusations about Furnish swirled, including not actually being gay and only being in it for the money. However, the couple seems to overall ignore it. We're still not sure about this one, so he's earned a spot on this list.
Amber Heard / Johnny Depp
Amber heard was hardly an accomplished actress when she married the beloved Johnny Depp. The age gap was undoubtedly strange to many, and when it came to Amber Heard particularly, the relationship was met with suspicion. The two began dating in 2012 and married in 2015. Many saw Amber Heard as taking advantage of his status—a publicity stunt, if you will. By 2016, they were divorced with claims that Depp was violent toward her. However, leaked audio recordings suggested it was the other way around.
Sure, everybody loves Johnny Depp (or at least they used to), but why would such a young actress like her be compelled to marry him other than money and fame? Well, she got it—and brought him down in the process. Her accusations were enough to harm his career (he was fired from two of his biggest movie franchises Fantastic Beasts and Pirates of the Caribbean), while she walked away virtually unscathed, despite being the rumored abuser. She also got $20 million in the divorce settlement (and got to keep her role in the Aquaman films).
Antony Armstrong-Jones / Princess Margaret
Antony Armstrong-Jones was a photographer and art scene figure of some renown when he married Princess Margaret (the first royal marriage to a commoner in 450 years), but he certainly acted like a gold-digger. Armstrong-Jones was partying it up constantly and carrying on affairs with men and women alike with very little attempts at discretion. He married twice, and the first time was with Princess Margaret in 1960. The marriage lasted pretty long too, considering his lifestyle.
Of course, there was a double standard. Antony was outraged when Margaret finally took a lover of her own, despite him having at least two children running around that weren't hers. They divorced in 1978, though he held onto the title that was made up for him by the Royal Family for life (so the children with Margaret wouldn't be commoners). The marriage very publicly collapsed as his series of affairs were revealed to the public. He would marry again in 1978, and that marriage would last until 2000.
Raffaello Follieri / Anne Hathaway
Okay, so, Anne Hathaway and Raffaello Follieri never got married, but Hathaway still wound up paying for it. The two met, Anne fell in love with him in 2004, and they stayed together until 2008. That's when Follieri was arrested on 14 counts of wire fraud, conspiracy, and money laundering. Throughout their relationship, Hathaway wound up spending almost $50 million on Follieri and his lavish lifestyle. Reportedly, the FBI confiscated Hathaway's private journals from Follieri's New York City apartment as part of their investigation.
Fortunately, Hathaway was never found guilty of any crimes. However, due to the piling evidence, the Italian real estate developer pled guilty to his crimes. He was sentenced to four-and-a half years in prison. Hathaway would move on and marry Adam Shulman, an actor and businessman. Follieri did not serve his entire sentence as he was released on May 25, 2012. On top of this, he was deported to Italy by the U.S. Department of Homeland Security's Immigration and Customs Enforcement. But even despite what happened, he continues to work as an investor.
Heather Mills / Paul McCartney
Paul McCartney and Heather Mills married in 2002, when he was about 60 years old. Meanwhile, Mills was just 34 years old at the time – nearly half his age. This was obviously a huge red flag for the media and fans of McCartney who saw her as taking advantage, particularly as he had just lost his first wife, Linda Eastman, to cancer. She was a former model and an anti-landmine campaigner, but for the most part, she was not a notable celebrity. She didn't have much fame nor nearly as much money as McCartney. They had a child together in 2003, named Beatrice Milly but separated in 2006 and divorced in 2008.
Paul McCartney's ex-wife Heather Mills was awarded nearly $50 million in her divorce from the former Beatle—something like $25,000 per day of marriage—and still seemed to think it wasn't enough. At first, she garnered sympathy with tales of Paul being a domineering husband, but then it began to fall apart. The judge censured her for illegally tapping McCartney's phone, and her stories starting proving false. It's one thing for Piers Morgan to call you a gold-digger (nobody cares what he thinks; he's only relevant for having introduced the pair), but Mills's own publicist quit after realizing how often she'd been lied to, calling her former client "a gold digger," "a calculating, pathological liar…" and a few other things we won't mention here.
Courtney Love / Kurt Cobain
A self-proclaimed gold digger, Courtney Love is in a league all her own. Love openly said that she would only date really rich men, and she truly didn't believe there was anything wrong with that. At least she's honest. At that point, it's on the guy who chooses to date her if things go south. How exactly Kurt Cobain and Courtney Love got together isn't exactly known, as there are different accounts. However, Love claims they met at the Dharma Bums show in Portland in the early '90s. Whatever the case may be, they become a couple by 1992, getting married on Waikiki Beach in Honolulu, Hawaii in February 1992.
Some believe Courtney Love even had a hand in Kurt Cobain's death. Part of this is due to the fact that she introduced him to drugs, while others thought she murdered him for discussing divorce. We're not sure of the truth, and we're definitely not taking sides, but alleged heroin use may have continued even through Love's pregnancy with her daughter. The Los Angeles Department of Children and Family Services investigated claims of heroin abuse and awarded temporary custody of the daughter to Love's sister. Love claims this, in part, contributed to Kurt Cobain's suicide.
Guy Ritchie / Madonna
Madonna and film director Guy Ritchie got married in 2000, but their relationship ended just eight years later. Madonna handled things with grace, as to be expected; she was very kind and placed no real blame on her ex. Ritchie, however, did not award her the same kindness. He called their marriage a "soap opera." Ritchie wound up getting $80 million in the settlement. This included the value of a London pub they owned together and their Wiltshire estate in England. It's one of the largest divorce settlements in history.
While living with Madonna, Ritchie never spent a dime of his own money, according to Perez Hilton. Instead, he lived off Madonna's money, including insisting she purchased a 1,200-acre estate for him, fund his flights on private jets, and pay for his extravagant vacations. The couple had one son together, named Rocco, and even adopted another child, a Malawian baby. Since his divorce from Madonna, Ritchie married a model with whom he has three children.
Russell Brand / Katy Perry
An international star since the mid-2010s, Brand is a comedian, actor, and writer who fell in love-at-first-sight with singer Katy Perry. The two met on the set of Brand's movie, Get Him to the Greek, in 2009. Katy Perry appeared as herself in the film in a cameo role. however, they did begin dating until a little later. At the 2009 MTV Video Music Awards, Perry had thrown a water bottle at his head from across the room during rehearsal, and apparently, Brand used the opportunity to secure a first date.
Brand and Perry married later in 2009 but divorced just 14 months later. Brand walked away with a cool $22 million after the divorce and held a very harsh view of his ex-wife. The major reasons cited for the divorce, as detailed in the autobiographical documentary Katy Perry: Part of Me, were their conflicting schedules, which meant they weren't spending much time together, as well as Brand's desire to have children – whereas Katy Perry was just not ready.
Kevin Federline / Britney Spears
Once Kevin Federline got a job as a backup dancer for Britney Spears, he immediately started setting himself up to date her, leaving his wife just days after she gave birth to his second child. Kevin Federline was seen by everyone as a talentless airhead, and nobody could figure out what Britney, the biggest pop star at the time, saw in him. Two years and two children later, Spears was at a low point in her career, meaning that Federline got sole custody and $20,000/month in child support when they divorced.
Following his marriage to Spears, K-Fed tried to use his new-found fame to launch a rap career. You can imagine how well that went. He had a short guest-starring role on One Tree Hill and tried his hand at some celebrity weight-loss reality shows, including Celebrity Fit Club and Excess Baggage. He has since remarried and had two more children; they are his fifth and sixth overall. Kevin Federline proved to everyone not only that they were right for thinking him completely talentless, but also for seeing him as the money-grubber he was.
Rick Salomon / Pamela Anderson
Denise Truscello/Contributor/WireImage/Getty Images
Career gambler Rick Salomon married Shannen Doherty in 2002—right as she was coming off of 90210 and starring in Charmed. He was such an absentee, terrible party animal of a husband that Doherty was granted not just a divorce, but an annulment just nine months later. Later that year, a sex tape leaked between Salomon and Paris Hilton. After multiple lawsuits between Hilton, Salomon, and the distributor, Salomon distributed the tape himself under the too-on-the-nose title 1 Night in Paris.
In 2007, he married Pamela Anderson. It lasted for five months of him trying to horn in on her reality show—before the show was canned. She also was granted an annulment. She later revealed that she had married Salomon a second time, but that lasted less than two years. She was actually given $1 million in that divorce, but she ended her campaign to contest Salomon's Nevada residency—turns out gambling finally paid off for him, and he at least claims to live in a state with no income tax.
Tameka Raymond / Usher
Kevin Mazur/Contributor/WireImage/Getty Images
Fans accused Tameka Raymond, the ex-wife of usher, of being sketchy and a gold digger almost immediately after their relationship started. Even Usher's mother would not attend the wedding ceremony. It only got worse after their messy divorce. After just two years of marriage the two called it quits, and fans and industry members all released a collective "we told you so." It was discovered that Usher was solely supporting her lavish and expensive lifestyle. Usher was paying for her Saks card, which fueled her job as a stylist. Though he managed to pull a fast one on her by selling the house she lived in, which was under his name.
On top of all this, she was found to be an unfit mother. Tameka Raymond lost custody of her sons after a long custody battle with Usher. But even despite everything that happened, Usher has nothing bad to say about his ex-wife of two years. His lawyers claimed she was meddling time with joint custody and that she was not a "proper parent." Usher had the stronger case and won custody of the children.
Kris Humphries / Kim Kardashian
Kevin Winter/NBCUniversal/Getty Images
Basketball player Kris Humphries was married to Kim Kardashian for a mere 72 days. He has played for the Utah Jazz, Toronto Raptors, Phoenix Suns, Dallas Mavericks, the Nets, Boston Celtics, Washington Wizards, and the Atlanta Hawks. With a career spanning about 13 years, he has found relative success in the NBA, but he got a huge career boost from his marriage to Kardashian, albeit, short-lived. They began dating in 2010 and married in 2011.
A two-part TV special about the wedding made the whole thing look like a publicity stunt. Between the length of their marriage and the bickering that played out on Keeping Up With the Kardashians, it's clear the two couldn't stand being married for long. Whether a publicity stunt or an attempt to cash in, it's clear Kris Humphries was getting the better end of the bargain. Kim Kardashian would go on to marry Kanye, of course, but that didn't last either.
Casper Smart / Jennifer Lopez
Gregg DeGuire/Contributor/WireImage/Getty Images
Jennifer Lopez's relationships are often a focus of celebrity news. Over the years, she has been linked to several notable celebrities including Sean Combs, Ben Affleck and Marc Anthony. But it also seems she has a weakness for her backup dancers as she has been with at least a couple, even marrying Cris Judd in 2001. However, they only stayed together for a single year. She went on to marry Ben Affleck and then Marc Anthony – who was a longtime friend, and the longest marriage.
It came as a shock to fans when Jennifer Lopez suddenly ditched her husband of seven years, Marc Anthony, for one of her backup dancers, Casper Smart, back in 2011. While the two were together, Smart received a $10,000 weekly allowance. On top of that, he also got a major job promotion from backup dancer to choreographer. The two stayed together in an on-and-off relationship until 2016 when Lopez discovered he'd been cheating on her.
Marion Davies / William Randolph Hearst
Peter Stackpole/Contributor/The LIFE Picture Collection
Marion Davies was a budding comedienne when she began her affair with newspaper magnate William Randolph Hearst. Hearst never actually divorced his previous wife Millicent, but they separated in the '20s because of Hearst and Davies' very public, 44-year affair. Hearst used his wealth and power as a newsman to land Davies a movie career well outside of her scope as an actress. Heart took over the management of her career and used his status to promote her as an actress.
Hearst personally financed her films and promoted her in his newspaper and newsreels. She wasn't a very good actress and finally realized in her forties that if the public still hadn't accepted her, they simply weren't going to. Her declining film career led to a struggle with alcoholism. Still, Hearst's strong-arm attempts to give his wife a life as an actress allegedly inspired much of the plot of Citizen Kane.
Andrew Robinson Stoney / Mary Eleanor Bowes
Mary Eleanor Bowes was already the wealthiest woman in Britain from inheriting her father's mining business when her husband, an incredibly good-looking Earl, died and left her even more. Enter Stoney, a Navy lieutenant who had already married and bankrupted one heiress. Stoney had the local paper print letters from an "anonymous" writer, impugning her dignity so he could step in and challenge the paper's editor to a duel in defense of her honor.
He "lost" the duel—that is, faked a gruesome, bloody injury—and asked for her hand in marriage as a last request. Of course, when she agreed to marry him, he didn't die. He burned through her entire fortune, trampling her prenup because it was 1777 and women could barely even have property. He locked her up and fed her just an egg and a biscuit a day, and even kidnapped her daughter in an effort to force her into giving up a trust fund that he couldn't get into. In short, he treated her so badly that even an 18th-century British court granted a divorce to a woman.
Kimora Lee Simmons / Russell Simmons
Shareif Ziyadat/Contributor/FilmMagic/Getty Images
A former fashion model (who also falls under the title of infamous gold digger), Kimora married business magnate Russell Simmons in 1998. Simmons at the time was a huge name in the hip-hop and fashion industry, with a net worth of about $340 million. Kimora was 23 years old at the time. They had two daughters, but the relationship didn't last. In 2006, they separated.
When they divorced in 2008, Russell had to pay $40,000 a month and buy her a brand new car every three years. Kimora also got away with snatching his entire clothing line, Phat Farm, out from beneath him and turning that into her own empire. After that, she would pursue a relationship with actor Djimon Hounsou, which would last until 2012. Then in 2014, she married Tim Leissner, a former Goldman Sachs banker.
Dean McDermott / Tori Spelling
Gregg DeGuire/Stringer/FilmMagic/Getty Images
McDermott was a struggling actor when he met his future wife, Tori Spelling, on the set of Mind Over Murder. He was determined to pursue Spelling and left his first wife of over 10 years, Mary Jo Eustace—during the process of adopting a child together. To make matters worse, Tori Spelling was married to actor Charlie Shanian when McDermot and spelling cheated on their spouses the very night they met.
The two married in 2006, and fans have scrutinized him ever since—especially because Spelling was set to inherit a portion of her father's $500 million fortune. Spelling and McDermott renewed their vows in 2010, but don't be fooled; this is no love story. In December 2013, it was revealed that McDermott cheated on spelling after the birth of their second child together. Then they televised their reconciliation with a series called True Tori on Lifetime. Way to make money off your marriage problems!
Sarah Ferguson / Prince Andrew
Tim Graham/Contributor/Tim Graham Photo Library/Getty Images
Sarah Margaret Ferguson, more commonly known as Fergie, was the daughter of Major Ronald Ferguson and Susan Ferguson, who divorced in 1974. She's also allegedly a descendent of King Charles II of England, which means she has royalty in her blood. Nevertheless, she herself was not cut out for the life. She had been friends with Prince Andrew since childhood, and they got engaged in 1986. While the two were in love, time away from each other was the main cause of their divorce. Prince Andrew's duties as a naval officer meant spending quite a bit of time away from her. They drifted apart, and the Duchess was caught cheating.
Fergie is a little bit different from everyone else on this list. She married Prince Andrew in 1986 but divorced just five years later. Unlike most everyone else on this list, Ferguson didn't ruthlessly go after the prince's money in a settlement. The two actually remained friends. Kind of. Ferguson wound up being caught acting as an intermediary that would introduce high-paying people to the prince. She was discovered in 2010.
Anna Nicole Smith / J. Howard Marshall
Gregory Smith/Contributor/Corbis Entertainment/Getty Images
Anna Nicole Smith has been lionized after her death as some kind of graceful, tragic-romantic figure. Yet before that she was known as a reality star, and before that as a nude model, and before that as the 26-year-old who married an 89-year-old oil tycoon she met while stripping. She wasn't named in the will, but when he died, she sued his son for half of the estate in a court case that dragged on for so long that both parties died before it ended.
Anna Nicole Smith's lawyer, Howard K. Stern, was also accused of being a gold digger in his own right. He was Smith's attorney during her fight for J. Howard Marshall's fortune. However, they quickly forged a romance of their own. In 2006, they exchanged wedding vows, though the ceremony was non-binding. Five months later, Smith was dead and Stern claimed he was the father of Smith's daughter (the sole heir to her estate). However, this was proven false through DNA testing.
Ivana Trump / Donald Trump
Ron Galella/Contributor/Ron Galella Collection/Getty Images
Ivana was in New York City with a group of models in 1976 when she met Donald Trump. Not long after, they married at Marble Collegiate Church. They had three children together, including Ivanka, Eric, and Donald Jr. The former wife of the former president was immediately slapped with the "gold digger" label both during and after their relationship. In part, that has to do with the fact that her first marriage to Alfred Winklmayr was to obtain an Austrian passport.
Ivana made sure she utilized all of the luxuries that being a Trump provided her for almost 20 years of marriage. But honestly, why else would anyone be with Trump if the money didn't have anything to do with it? Had it not been for Donald's affair with Marla Maples, they might have stayed together. Ivana made out with a big haul of a $20 million settlement, a $14 million home, and $350,000 in annual alimony. Say what you will about her, but at least she had the sense to leave.
Peggy Hopkins Joyce / Various Millionaires
Archive Photos/Stringer/Moviepix/Getty Images
Peggy Hopkins Joyce was flamboyantly, gleefully, and famously a gold digger. An actress and socialite, Peggy left home at age 15 with a vaudeville bicyclist, only to dump him for a millionaire she met on the train. She went on to marry a total of six times—usually millionaires. Her marriages (and the affairs she had both in and out of them) broke out of gossip columns and into legend. It's not exactly the best thing to be known for, but it's something!
Her movies were so steamy that they ultimately provoked the Hays board into censoring films. (Turns out our generation didn't invent tawdry puns involving cats!) She was also mentioned in lyrics by the likes of Cole Porter and Rodgers and Hart as a shorthand for excess. In 1920, she made headlines for spending $1 million of her third husband's money in just a week. We can't really blame her though; if we had that much money to blow away on just anything, we probably would too.
Diane Richie / Lionel Richie
Steve Grayson/Staff/WireImage/Getty Images
Diana was an 18-year-old backup dancer when she caught Lionel Richie's eye; but age wasn't necessarily the issue. The issue was that he was still married to his first wife, Brenda Richie. She had been his college sweetheart, and they even adopted a child together: Nicole Richie. After his first marriage ended in 1993, Diane and Lionel married in 1995 and had two children together.
It all came to an expensive crash when the two divorced in 2004. Diane was awarded a $20 million settlement. Lionel is also still required to pay her 'essential lifestyle costs,' which includes $50,000 a month beauty allowances, $15,000 a month for clothes, and $20,000 a year for plastic surgeries. Are all of those things absolutely necessary? Not really. But it sure is nice to marry a rich guy—and better yet, divorce a rich guy.
Lamar "Hot Sauce" McDow / Marie Holmes
This couple isn't particularly famous or historically noteworthy, but they are undeniably gold-diggery. Lamar McDow and Marie Holmes make the news every now and then when she posts her boyfriend's bail. McDow keeps landing himself in jail on drug and weapons charges, and she keeps dipping into her $188 million Powerball jackpot to post a current total of $21 million in bail bonds for him.
In December of 2015, "Hot Sauce" was in hot water once again. After getting caught in a street race, Lamar McDow started a police chase which ended in an accident. For this incident, bail was set to $12 million. A percentage of that amount was paid to secure his relief. Will the notorious "Hot Sauce" learn from mistakes? Will he stop breaking the law and making Holmes pick up the tab? Tune in next week to find out!
David Gest / Liza Minnelli
Ron Galella/Contributor/Ron Galella Collection/Getty Images
David Gest and Liza Minnelli married on March 16, 2002, and separated in July 2003. Blaming alcoholism, David Gest alleged that Liza Minelli was physically violent during the marriage and sought to sue for $10 million. The lawsuit was dismissed in 2006 due to the lack of triable issue of fact. But that was certainly not all of it. Gest and his then-wife Liza Minnelli had one of the dirtiest divorces in Hollywood history…
Gest also claimed during the divorce that Minnelli had failed to tell him she had herpes before they signed their prenup. According to New York law, that nullified the prenup. Minelli was worth $60 million at the time, and Gest was looking to stake a claim for a much greater portion of her money than what he was actually entitled to. After the divorce, likely due to money troubles, Gest sold his mansion and rock memorabilia. In 2016, he was found dead at the Four Seasons hotel in London.
Rachel Hunter / Rod Stewart
Pool Arnal/Garcia/Contributor/Gamme-Ralpho/Getty Images
Rachel Hunter began modeling at just 16 years old, appearing in publications from around the world including France, Australia, and New Zealand. In 1989, she became a star after her appearance as Sports Illustrated swimsuit model, but not as big of a star as Rod Stewart. She broke things off with musician Kip Winger for the much richer and older (24-year age difference) rock star.
Rachel Hunter was just 21 when she married then-45-year-old Rod Stewart, so she was almost immediately labeled a gold digger. Stewart was at least smart enough to get a prenup before they tied the knot. The two of them were married for almost 16 years and had two children together before calling it quits in 2006. That prenup didn't save him, and Hunter got away with $65 million after their divorce. After that, she dated two Canadian hockey players, marrying the second one: Jarret Stoll.
Helg Sgarbi / Susanne Klatten
Joerg Koch/Staff/DDP/Getty Images
This guy's an actual scumbag. Sgarbi gained fame and wealth by seducing young women, before blackmailing them to get exorbitant amounts of money from them. In total, Sgarbi was accused of swindling at least half a dozen women out of more than $38 million. In 2008, Sgarbi was outed by the women he blackmailed and sentenced to spend six years in prison for fraud and blackmail.
Most notably, Sgarbi targeted BMW heiress Susanne Klatten and forced her to pay tons of money so he wouldn't release a sex tape of her. He attempted to blackmail her with footage of them having an affair, but Klattan was not having it. When it came to light that multiple women were victims of his blackmailing scheme, he was arrested and made to serve his sentence. His accomplice, who filmed everything, was also charged.
Alma Mahler Werfel / Various Husbands
ullstein bild/Contributor/ullstein bild/Getty Images
Alma Mahler was the wife and muse of three artistic titans of the early 20th century—composer Gustav Mahler, architect Walter Gropius, and poet Franz Werfel. She was also the "muse" of several others, often while married to one of her three husbands. Maybe she was drawn more to fame than money, but whatever the reason, she was a perennial hanger-on. During her marriages, she was known to have affairs with various men. She was also a relentless liar.
Outliving Mahler for 50 years, she was often the only source for aspects of his life, but existing sources contradicted her to the point that historians now refer to her as the "Alma Problem." During her marriage, she had an affair with Walter Gropius, whom she met at a spa in 1910. When he died in 1911, she hooked up with artist Oskar Kokoschka until duty called during WWI—and then she got back with Gropius and married him in 1915. Then she had an affair with Franz Werfel in 1917, and was divorced by 1920. Her final marriage to Werfel lasted from 1929 to 1945.
V. Stiviano / Donald Sterling
Robert Gauthier/Contributor/Los Angeles Times/Getty Images
Los Angeles Clippers owner Donald Sterling, who was married at the time, fell head over heels for V. Stiviano. With a huge age gap and remarkably different personalities, it's difficult to see what she saw in him. No, wait, no it's not. It's all about the money. Stiviano lived a life in luxury while she was Sterling's mistress. She had a $1.8 million duplex home, $240,000 for her living expenses and upkeep, and four big-name cars.
Her status as his mistress was public knowledge, and everything seemed fine, all things considered—until it wasn't. Then, audio recordings of Sterling's racist remarks were leaked, and everything came crashing down around him. Stiviano had recorded conversations of Sterling going off on racist tangents. Ultimately, this scandal lost him his L.A. Clippers franchise. After the scandal, Sterling's own wife demanded that V. Stiviano return all gifts, including a $1.8 million home, luxury cars, and more than $200K in cash. It went to court, and she was indeed ordered by a judge to give it all back.
Orianne Cevey / Phil Collins
Ralph Notaro/Getty Images Entertainment/Getty Images
Phil Collins married Orianne Cevey in 1999. She was 21 years old when she started dating Phil Collins—they met while she served as his translator while on tour in 1999. They had two sons together, but the marriage ended in 2006. Could Phil Collins feel those divorce papers coming? When Cevey walked away with $46 million, he probably felt that. At the time, it was the largest divorce settlement in British history.
However, she spent must have spent all that money, because, in 2016 they reunited again when he moved to Miami Beach Florida to be near his kids. They began living together again, but things turned sour when it was discovered she had secretly married another man in August 2020. She was living off his wealth until October 2020, when he had her evicted from the home. So, now they are separated once more! The perfect love story…NOT.
Eric Johnson / Jessica Simpson
Amanda Edwards/Getty Images Entertainment/Getty Images
Eric Johnson was a retired NFL player with no job when he married Jessica Simpson. Previously, he had been drafted by the San Francisco 49ers in 2001. Then he missed the entirety of 2003 due to injury, and again in 2005. His best year was 2004, with 82 catches for 825 yards and two touchdowns. After that, he hasn't had much success. In 2006, he split his time as a tight end with Vernon Davis and was released in 2008.
Johnson and Simpson got together after her divorce from Nick Lachey. They've been together since 2014. But with Johnson retired, there's no doubt who the breadwinner is between the two. They have three children together, and no doubt he's at home while she rakes in the money. Hopefully, these two stay together so he doesn't walk away with millions from a divorce.
Holly Madison / Hugh Hefner
Denise Truscello/WireImage/Getty Images
Much like any of Hugh Hefner's "Girls Next Door," this was certainly not a marriage built to last. We can't imagine why any girl would want to marry a man old enough to be her grandpa, other than money – especially a man like Hefner. Of course, we can understand her reasons for getting with Hefner as initially, she was in huge debt and on the verge of homelessness. Hefner took her into the mansion but controlled her finances, enforced a curfew, and denied her income opportunities outside of her role at the mansion.
As the head of an empire, Hugh Hefner had a ton of money to offer Holly Madison. When many of his girlfriends had left, she became the number one girl. The relationship lasted from 2001 to 2008, but the two were not married. While Holly wanted to marry him, Hefner was not willing to do so. A year after their break-up, Madison reported that she was happily single and didn't feel the need to date anyone—well, until 2011. It was then that Holly Madison started dating Pasquale Rotella, whom she married in 2012.
Arlene Silver / Dick Van Dyke
Joshua Blanchard/Getty Images Entertainment/Getty Images
Dick Van Dyke is one of the most renowned comedians, actors, singers, dancers, writers—you name it—of all time. Arlene Silver, on the other hand, well, nobody really knew who she was until she married Dick Van Dye. They married in 2012 after having met six years prior at the SAG awards. Arlene Silver and Dick Van Dyke had a 40-year age difference between them when they married. She was a make-up artist when they met. They're still together, but you can be sure financial security has a lot to do with that.
Dick Van Dyke is now 95 years old and in declining health, and Silver easily stands to profit. In 2013, Dick van Dyke revealed he had a neurological disorder that caused a pounding sensation in his head whenever he laid down. Later that year, he had to be rescued from his Jaguar that caught fire. But hopefully we're wrong and Silver isn't just waiting for the unthinkable to happen. The man at his age deserves to be with someone that will truly love him to the bitter end.
Matt Rutler / Christina Aguilera
Gregg DeGuire/FilmMagic/Getty Images
Christina Aguilera has a pretty impressive dating history, but Matthew Rutler wasn't one we thought she'd date. This long-term relationship could be a bit more. After all, we all know who Aguilera is, but Rutler? He was a production assistant that worked on the sets of some hit movies like The Social Network and The Town.
The two got together after Aguilera got divorced from Jordan Bratman. The two ended up getting married and having a child soon after. We all know she's the one that bought their $10 million mansion in Mulholland Estates, though. They seem happy, though, so maybe it is true love after all…
Rene Elizondo / Janet Jackson
Ron Galella, Ltd./Ron Galella Collection/Getty Images
Rene Elizondo is a dancer, songwriter, and music video director, but other than that, nobody knows much about him. He met Janet Jackson in the mid-'80s when he was working as a back-up dancer for La Toya Jackson. Clearly, his work, or at least he, caught the eye of Janet Jackson at that time, who was a successful artist in the music industry and the sister of La Toya and Michael Jackson.
Rene Elizondo and Janet Jackson were married back in the '90s, and no one even knew. But in 2000 the couple got divorced. Upon splitting from Jackson, Elizondo received $10 million in the divorce settlement. Of course, she has millions of dollars more than that, but Elizondo is no doubt be living a comfy life.
Meghan Markle / Prince Harry
Chris Jackson/Chris Jackson Collection/Getty Images
Prince Harry is believed to be, by many, another victim of gold-digging. Meghan Markle and Harry's courtship was brief until she snagged the Prince. Although Meghan worked as an actress, she only had a few small film roles in films like Get Him to the Greek and Remember Me. She also did some TV work, appearing as a brief case girl on Deal Or No Deal, as well as dramatic roles in Suits and Fringe. But even with her prominent role on Suits, her salary only amounted to $450,000—which is pocket change for a prince.
Now Meghan Markle has a huge fortune, a (former) title, and extra fame to go along with it. Before that, she was just an actress from several canceled TV shows. Good deal if you ask us. Their relationship began in 2016, and they first appeared in public together in 2017. Soon after, they announced their engagement and married at a private ceremony in 2018. After their wedding, they moved into Nottingham Cottage at Kensington Palace in London. Giving up their royal duties, they have moved to Riven Rock in Montecito, California. Meghan is now pregnant with their second child.